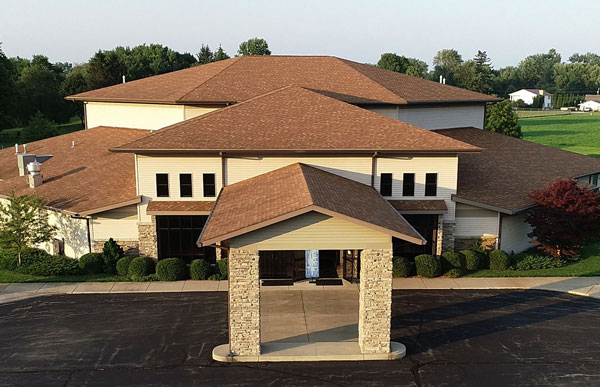 Welcome to Creekside!
9:30 am Sunday Worship
You are warmly invited to join us for worship in person,
or participate virtually through our livestreamed and recorded services here.
Learn more about us in the video below and on the "About Us" page.
Find our contact information and office hours under "Connect With Us".
Pastor Rosanna has returned from Sabbatical; photos of her travels can be found under "Postcards from Pastor Rosanna".
Her Sabbath Rest project, a hand-lettered and illuminated manuscript of the Sermon on the Mount, can be viewed at an Open House at Creekside on Saturday, September 10, from 1:00-3:00 pm EST.  (Presentation by Dr. Steven Schweitzer at 1:30 pm; presentation by Pastor Rosanna McFadden at 2:15 pm.)  You are invited to attend in person or virtually here.